Our platforms are sure to provide any trader with a secure trading environment and their rich functionality and personalization options suit both beginners and experienced traders alike.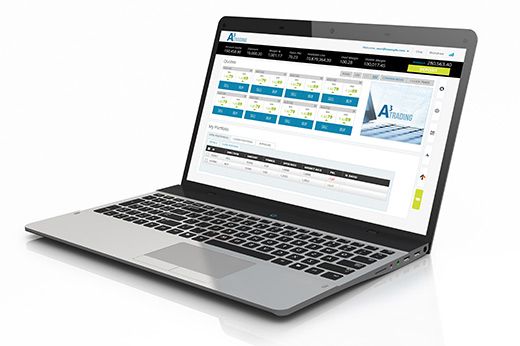 WebProfit Platform
A3 Trading's clients can  access the state-of-the-art WebPROfit platform directly from their browser! One of the main advantages of the  WebPROFit platform is the easy access to your account through the web – you don't have to download or install anything – just sign in and start trading! You can trade over 30,000 financial instruments and have access to more than 100 currency pairs, gold, silver and CFDs
Create an account now
What our clients say about the platforms:
I started trading on PROfit a month ago. It's very easy, understandable and quick.
Ahmed Al-Otaibi
PROFit is a good platform for beginners and even for experts. I was a beginner trader when I started using it and I am still trading with it years later.
Eduardo Gutierez
A3Trading's web-based platform is very advanced and a breeze to use, as is the mobile app. I've been using them for a few months now and don't have a single bad thing to say.
Yasin Faisal
I use PROfit and have for years now - it has a lot of good analysis tools and their Customer Service is very friendly and helpful.
Maria Pankara
I've been trading for 2 weeks using my phone and tablet and both the web-based and the mobile version of the platform have all the functionalities I could want. It's great.
Maria Pankara